My next project, as found on EMRR: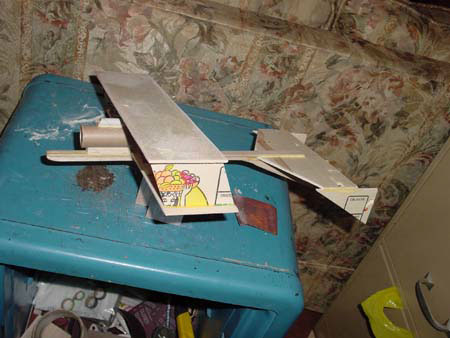 A D and E powered boost glider, made from an orange crate. Or in my case, a clementine crate. No idea how it'll fly, But it'd rock on an E15-4 composite.
Also, in case anyone wondered, the chemical formula for APCP (Ammonium Perchlorate Composite Propellant) is NH
4
ClO
4
, and because it decomposes below the point of melting, it releases enough oxygen, like blackpowder, to burn sans oxygen...like on the moon. Imagine sending a G-motor rocket into orbit.... course, there's not much you can do in the way of recovery systems...
APCP on Wikipedia