(Two things about rockets, en espanol).
First, it is confirmed that the A8-0 and A10-0T booster motors are coming back! According to
this post
on Ye Olde Rocket Forum (YORF), Estes is really going to rerelease them in the spring of '09.
Second, an update on my quest for NAR Level 1 Junior HPR certification. I've decided on a rocket - the Art Applewhite 10" / 38mm Delta Saucer. I think I'll go for the metallic gold one. This picture is from Art's
site
: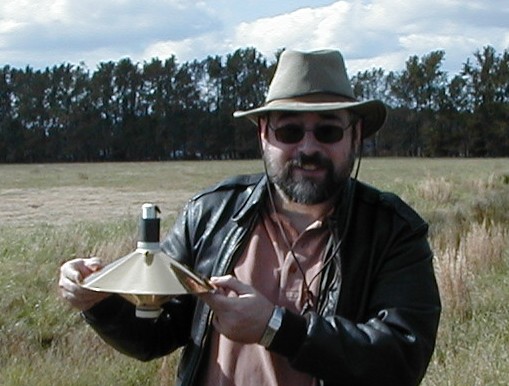 I'll have to borrow a 38mm Reload casing from a CATO (the rocket club I belong to) member.
A couple of sites which may prove useful to anyone else going for a Jr. L1 cert:
That's all for now, folks.